Welcome to the Braybank Estate Official Website.
Please note that access to certain areas of the site is limited to registered users. To obtain access, send a message to admin@braybank.info. The response may come from my personal e-mail - if your machine doesn't know me, the message could well go straight into your Spam folder!
Thereafter I will include your address in my notifications of updates - these too are candidates for Spam diversion!
If you do not wish to receive these updates, please let me know.
© Copyright 2017 Braybank Estates Limited. All rights reserved.






ORE STABIT FORTIS ARARE PLACET ORE STAT
11 January 2014
For those residents who don't get to see the riverside very often, here are a couple of pictures of the Hard, partially submerged yesterday. It has receded a couple of inches this morning.
Our thanks to Deborah and Nigel for rescuing the partially submerged cushion chest whilst this update was being prepared!
21 January 2014
A new Residents Message giving us links to fascinating old newsreel items and photos of old Bray, and the Hotel de Paris which was on the Braybank site from about 1928 till shortly after the end of WWII.
There is also of course more about the hotel in the About/History pages of this website.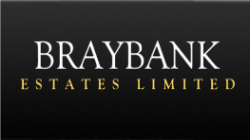 17 August 2014
Thanks to Becky Flisher for photos taken at the marvellous Braybank Lunch on Sunday 20 July. We were again very lucky with the weather, and over 50 people attended. Congratulations and thanks to Frances, Gloria, Margit and other helpers for their efforts.
A new 'Documents' page has been added to the website, in place of the old 'Meetings' page (but older pages may still have the old link). This is a route to various Braybank documents, in particular a series of Questions and Answers about the current roofing problems, and what is being done about them.
Because of the nature of the documents, they are held in a secure folder which needs access codes similar to those for the secure pages Messages & Directors. The format is described in the Documents page.



12 July 2016
We were shocked and saddened by the sudden death of Robyn Newton, no 43, at the end of last month. News Message 12 contains some words from her son Michael. We offer condolences to him and his sister Belinda.
We are however, pleased to hear that Belinda will be taking over Robyn's apartment in due course.
8 March 2017
We have lost two well-known and long term residents in recent months - Mrs Violet Williams of no 7 in January and Air Vice Marshal Tom Stephenson in November last year.
A little more detail is given in the Obituaries page. Our knowledge is limited, so if anyone can provide more information about their lives, it would be welcome and will be added.


21 May 2017
We were saddened to hear of the passing last week of another well known Braybank resident, Sheila Stewart. She died peacefully in a nursing home on Tuesday 9 May 2017 aged 89yrs. She lived in no 18 Braybank for some 12/13yrs and loved it here, Sheila previously lived in Maidenhead, but was originally from Scotland! She spent many years living in Spain, speaking fluent Spanish, and ran her own business importing high class leather goods from Spain to the UK. She was heavily involved in the Anglo Spanish Society and loved art and classical music.
17 December 2017
We were so sorry to hear that our friend Bill Bauer of no 38 had passed away on Wednesday following an operation for an aneurism. It is doubly sad at this time of year which should be one of happiness.
May and Bill moved into Braybank in November 2008, and we offer our deepest sympathy to May, and to her family
8 October 2017
The Directors are delighted to announce that we have appointed a new Company to manage the Braybank Estate - Cleaver Property Management Ltd, of Wokingham (CPM).
With effect from 1 November next, J M Estates will cease to represent us and all communication must be with CPM. Our Property Manager is Tania Armstrong, telephone 0118 467 1572. Other contacts will be advised separately, as soon as possible.
We look forward to a happy and productive relationship with our new partners.