© Copyright 2015 Braybank Estates Limited. All rights reserved.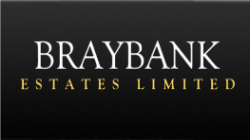 Robyn was born on 25th May 1944 in the Isle of Man where she grew up. She was named Andrea Robina Vicky Hartley, however everybody knew her as 'Robyn'. She has a brother Michael who still lives on the Isle of Man with his wife Anna and their two children. Robyn leaves two children, Michael and Belinda, and three grandchildren Angel (Michael's daughter), Chloe & Eliot (Belinda's daughter & son).
Robyn trained as a Teacher in Manchester where she met and married John Newton, but they returned to her roots where Robyn joined the family insurance business.
Belinda and Michael were both born on the Isle of Man, but the family moved to and lived for several years in Iver Heath and then Gerrards Cross.
Robyn separated from John around 20 years ago and moved to Braybank.
She loved life and travelled to most countries in the World with family and several different groups of friends. Michael says she was a brilliant mum and an amazing grandmother!! She loved walking, dance classes, sport, socializing, travelling, dining and having fun with a smile on her face.
Whilst up in London (21st June) with friends, Robyn unfortunately suffered a Cardiac Arrest and was taken to the Royal Free hospital in Hampstead. She was in a coma for a week, but despite the brilliant efforts of the Doctors and Nurses she passed away on Monday 27th June 2016.
The funeral took place in Uxbridge last Friday, 8th July.
We had a lovely Funeral Service on Friday 8th July 2016 which was attended by so many friends and family. We plan to scatter her ashes in the Isle of Man so she can rest peacefully with her mum and dad!